Tampa criminal defense attorneys are often asked by their client, essentially if they get a jury they don't like, can they still take a plea deal? This is a relatively simple, yet complex issue in of itself. In short, yes, if the State Attorney's office still permits the plea to be open, you can enter a plea to the charge.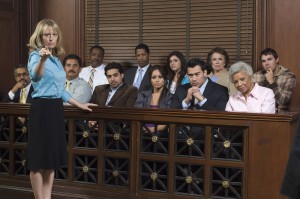 Ultimately it's up to the discretion of the State Attorney's office, if they'd like to leave the plea deal open once the jury has been seated. I have personally seen trials where once the Assistant State Attorney trying the case hears from a witness or two, they realize their case is far weaker than they anticipated and they are more willing to make a plea offer than they previously were. Of course, the reverse is true as well, where defense attorney attempt to make plea deals during trial, only to be rejected by the State Attorney's Office, once they've heard their initial witnesses testify.  As we stated elsewhere, this is an extremely risky strategy by waiting to determine whether you will plea to the charge after a jury has been seated.
As I've told countless clients throughout the years, this is an incredibly risky strategy since you are essentially bluffing the State Attorney's office by relying on the pure luck of the jury selection system and our ability to select and even more importantly deselect jurors, who are not favorable to our cause. Again, while this may be a sound strategy required in some cases, I strongly discourage folks from doing it because at the end of the day you could end up staring a jury in the face, while this was not your original plan, without the ability to plea to the charge.
If you or someone you know has questions about whether or not they should plea to the charge and/or other criminal defense issues, contact the Tampa criminal defense attorneys of Hackworth Law for a free case consultation. Our consultations are always free and we will work with you to determine the best strategy to handle your unique, difficult criminal issue. If you'd like to contact one of our Tampa criminal defense attorneys immediately, please use the "contact us now" tab in the upper right hand corner of our website. We appreciate you taking the time to check out our Tampa criminal defense attorney blog and look forward to hearing from you in the future.