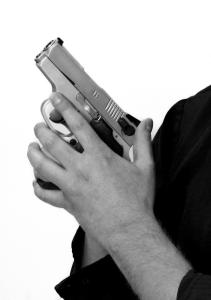 Our attorneys have experience when it comes to representing individuals charged with gun crimes and felony probation in Tampa. In recent years, Florida has increased penalties for those accused of possessing firearms during the commission of a crime. Our Tampa attorneys provide aggressive representation for all gun charges. We can take on a range of gun-related cases from a felon in possession of a firearm to murder. Arguably the most importantly, Florida's "10, 20, Life" Statute forces Florida courts to sentence individuals life sentences in certain enumerated offenses under specific circumstances. There are also specific enhancements for crimes not enumerated under "10, 20, Life" like manslaughter.
The most common firearm related offense is felon in possession of a firearm, it is governed by Florida Statute §790.23. It is also worth noting this Statute also prevents felons in bring possession of ammunition. These cases require experienced criminal defense attorneys because they often involve lengthy prison sentences because the individual usually already a substantial amount of points on their criminal score sheet because of the underlying felony.  Many times, they also involve a three (3) year minimum mandatory for folks, which must be served "day for day" meaning they do not get the benefit of good or gain time.
We have significant experience representing those charged with crimes involving firearms. Additionally, we have significant experience cross examining experts from Florida Department of Law Enforcement regarding the markings and individual characteristics of bullets fired from a gun.  As anyone that has watched any crime scene in the last twenty years, each fired or "spent" bullet has some identifying, unique characteristics.  The interpretation and identification of these casings have linked countless individuals to crimes since its beginnings.  Like all science, there are flaws and shortcomings in the methodology, our Tampa Gun Crime Attorneys have the experience, you need, to confront these witnesses, so you can win your case.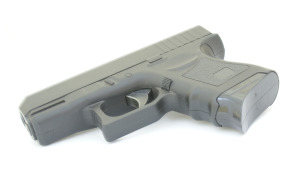 The attorneys at Hackworth Law will sit down with you to determine a comprehensive strategy to help protect your rights. From charges dealing with concealed carrying to murders involving guns, you can depend on our dedicated lawyers for an aggressive approach to your defense. We can also represent you if you are searching for a Tampa drug attorney. Reach out to our law firm immediately by calling (813) 280-2911 to schedule a free consultation. We will speak with you and help determine what your next steps should be.