Fight Your Tickets with a Qualified Traffic Ticket Attorney in Tampa
Have you or your children recently received a speeding ticket? Has someone in your family been pulled over with a suspended or revoked license?
Hackworth Law fights for the residents of Tampa. As traffic ticket attorneys, we have the experience and knowledge necessary to fight traffic violation charges and keep your record clean. Unfortunately, many folks are not aware that Florida's traffic points system can result in a suspended license, if an individual meets a certain number of points within a calendar year.  These points are maintained and recorded by the Florida Department of Highway Safety and Motor Vehicles.
Common Charges
The two charges we most often represent clients for are speeding and driving while license suspended or revoked (DWLSR).
Speeding Tickets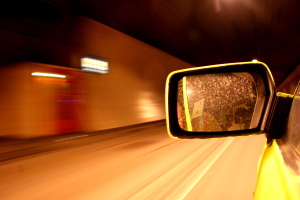 The punishment for speeding usually consists of an increase of points on the driver's driving record and a fine.  If enough points accumulate, this can negatively impact the cost of car insurance and driving privileges.
We can often get the court to drop these charges if the officer made a mistake while issuing a ticket or there are other legal defenses.  Because of our extensive experience, we know the right questions to ask and how to look for the right mistakes.  Our Tampa Traffic Ticket Attorneys discuss our ability and success in handling speeding tickets in our blog article about whether it is even worth hiring a Tampa Traffic Ticket Attorney.
Driving While License Suspended or Revoked (DWLSR) Charges
DWLSR charges can be criminal and/or civil. Furthermore, if your loved one is convicted of three DWLSR charges, the State Attorney's Office can charge him or her with a third-degree felony.  This may result in a maximum sentence of five years in prison.
Navigating the court system without a lawyer can result in heavy fines and even jail time in Tampa. As traffic ticket attorneys, we are familiar with the intricacies of the law and common defenses for DWLSR charges.  We can also work with you to get your driver's license back, we discuss it in our Tampa Traffic Ticket Attorney blog in an article titled "What To Do if My License is Suspended?"
Why Choose Us?
Here at Hackworth Law, we are local, personal, and we fight for your rights. Our clients are our number one priority, which is why we do not take on too many cases at once because our Tampa attorneys are dedicated to each client. We are not a statewide firm, so we are determined to help our fellow neighbors in the Tampa Bay area with their traffic charges. We can assist you with speeding tickets, driving with a suspended license, and even as a DUI lawyer in Tampa.
You can give us a call at (813) 280-2911 or fill out our online form for a free case evaluation. We will discuss your exact circumstances with you and determine what possible next steps you can take involving your traffic ticket. At Hackworth Law, our attorneys are proud to help our community by taking on a broad range of cases besides traffic offenses.  Whether you need a Tampa drug attorney or a family attorney in Tampa, you can reach out to our law firm.