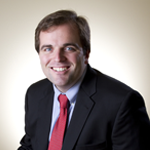 Originally from Charleston, West Virginia, I attended West Virginia Wesleyan College studying both business administration and political science. After three semesters at West Virginia Wesleyan College, I transferred to West Virginia University, where I obtained my Bachelor of Arts degree in Multi-Disciplinary Studies. While attending West Virginia University, I worked with my father as a surface miner in the coal fields of West Virginia. Of all the lessons learned during those summers, I learned to appreciate the value of a hard work and the importance of taking pride in whatever you do. At Hackworth Law, we take pride in our work, regardless of whether it is for a small business client, a family just trying to get their house repaired after a water leak, sinkhole or fire, or someone being accused of a crime for the first time. We take the simple approach at Hackworth Law that when you trust us with your case or issue, you deserve only the finest on our end. When you feel as though we haven't lived up to your expectations or our ideals as a firm, I want you to contact me directly.
Subsequently, I attended Stetson University College of Law and graduated in May 2010. While in law school, I was heavily involved in the American Association of Justice, serving as vice-president of the organization during my second year. I was also a Florida Bar Public Service Fellow. I completed my public service related internship with the Hillsborough County Public Defender's Office. I also completed a Certified Legal Internship with the Miami-Dade State Attorney's Office working in both the Gang Unit and Domestic Violence Unit. This gave me the unique perspective of seeing how cases are both prosecuted and defended. During my third year at Stetson, I completed an internship with the United States Attorney's Office in Tampa, Florida. While at Stetson University College of Law, I had the opportunity to work as a teacher's assistant for Terry MacCarthy, former Federal Public Defender of Northern Illinois, and author ofMacCarthy on Cross Examination. This was truly a once in a lifetime opportunity, that significantly improved my trial advocacy skills.
I passed the Florida Bar Exam on my first attempt.  After being admitted to the Florida Bar in 2010, I accepted a position with the Pinellas County Public Defender's Office. I tried over twenty-five jury trials and one non-jury trial. I had the opportunity to represent over one thousand criminal defendants. While an assistant public defender, I attended Public Defender College, a program intended to develop and maintain advocacy skills for assistant public defenders across Florida. The Public Defender's Office gave me the skills necessary to handle your criminal case system from arraignment to disposition hearings to pretrial hearings to jury trial to appeals. These experiences made a more complete, thorough Florida criminal defense attorney.
After leaving the Public Defender's Office, I was offered a position with Cole, Scott & Kissane, one of Florida's largest insurance defense firms. While with Cole, Scott & Kissane, my practice focused on homeowner's property insurance litigation, personal injury and wrongful death suits. While at Cole, Scott & Kissane, I began to quickly realize my real passion lay in representing real people, homeowners, and those accused of crimes.
I am very involved with Big Brothers, Big Sisters of Tampa and Children's Dream Fund. My wife and I were featured in Children's' Dream Fund's 2012 Christmas Calendar regarding our assistance with their fundraising efforts.  We also took part in Big Brothers, Big Sisters of Tampa Bay's Brewhaha at Hyde Park Village, our craft beer tent raised approximately $25,000.00 for the organization.  I am also a proud Knight of Columbus and Sunday school teacher at Sacred Heart in Tampa, Florida.
In 2014, I was honored by the Tampa Bay Business Journal as one of top "30 Under 30" for my commitment to the Tampa Bay area and our firm's growth.  This opportunity introduced us to other experience professionals, that can assist with our cases, like forensic accountants for family law matters and computer coders and recovery experts to assist in the recovery of deleted or hidden data obtained during the discovery process.
When we started Hackworth Law, I wanted to return to the type of practice that inspired me to become an attorney, the kind of practice that valued people and understood that behind every case was a family and a story. Coming from a big firm, I wanted to get back to the basics. I wanted to get back to the client centered approach of law, where our litigation strategy focuses on your needs, not the other way around. At Hackworth Law, we combine the full service aspects of a large firm with the familiarity and comfort of a small firm.  I look forward to working with you.