Sadly, thousands of individuals in our area are affected by car accidents. When you are involved in an auto accident, you should not wait to hire a car accident lawyer in Tampa. Our Tampa attorneys will fight on your behalf. Your life will be directly impacted when you are involved in a car accident, whether you have physical injuries or the damage to your car prevents you from driving it anywhere. You can trust the attorneys at Hackworth Law to handle your case.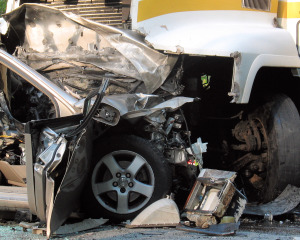 As we have explained to countless individuals, your insurance company unfortunately doesn't really always work for you regardless of their mottos and slogans. The company you have paid premiums to for countless years will do everything they can to avoid paying you, when you finally need it.  We have worked with many individuals in your situation frustrated with the countless inconveniences and left with more questions than answers.  Our Tampa Car Accident Attorneys aren't afraid to take on your insurance companies on your behalf!
The confusion, inconveniences and frustrations from a motor vehicle accident are widespread and very difficult.  They literally affect all aspects of your life from your ability to get to school and work, the overall quality of your life and you and your family's finances.  We have worked through these issues with countless individuals and pride ourselves on our ability to respond to you and your family's unique wants, needs and desires.  We will do our absolute best to walk you through all aspects of your car accident including working with you to get your car repaired; PIP insurance issues, treatment and resolution of your medical bills.  Additionally, we will do everything we can to quickly ensure you are treating with an experienced physician, obtain a rental car, get your car quickly repaired, compensated for missed work, compensated for your medical bills and pain and suffering and any other remedies available.
Our attorneys have experience representing people just like you. If you are searching for a personal injury attorney in Tampa, FL, you can count on us for representation as well. Contact our law firm directly for a free consultation to discuss options for your particular case. We have operators to assist you 24 hours a day, 7 days a week because we understand you have questions outside of our office hours.