The number of domestic violence cases has been on the rise year after year. Many of the victims have some type of relationship with the accused, whether it is familial or romantic. Our attorneys have worked all levels of domestic violence cases, so you can feel confident when you hire us to be your domestic violence attorney in Tampa.
Many prosecutors argue domestic violence is different because of the following reasons:
The unique relationship between victims and defendants;
The collateral legal implications – injunctions, divorces, child custody, alimony, etc.
The fact that generally the victim and defendant reside at the residence and it is very difficult to separate the two.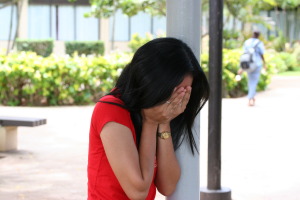 With both criminal and family law experience, our attorneys can represent you when handling your domestic battery case. Usually, cases with domestic disputes involve injunctions, child custody, child support, and other divorce issues. When involved in a domestic violence case, it can be used as leverage against you if you are also in the middle of a divorce. Our Tampa attorneys can assist you from beginning to end with your specific situation.
At Hackworth Law, we provide free case consultations for domestic violence and felony probation in Tampa. For additional information, call our law firm at (813) 280-2911 right now or fill out our contact form on our contact us page.