Losing a family member or loved one is never easy, especially if it is abrupt. If you are searching for a wrongful death attorney in Tampa, you can depend on our team at Hackworth Law. We handle cases involving an array of matters including mechanical defects, car accidents, murder, and other situations.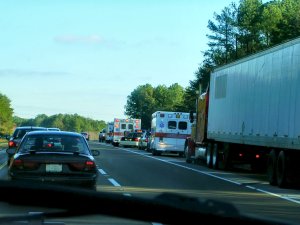 Countless lives are lost on the roads each year due to negligent drivers. As a wrongful death attorney in Tampa, we help identify who is at fault by determining what they failed to do. We have handled cases involving tractor trailers and other vehicles.
When you or a loved one has questions concerning a wrongful death case, you can trust us to be your personal injury attorney in Tampa, FL. You do not have to pay us unless we win your case. Our sympathetic attorneys will work with you and your family to resolve your case. Contact us today to schedule a consultation with the Tampa attorneys at Hackworth Law.