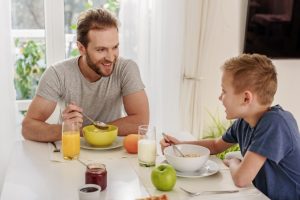 If you're an unmarried father, it's important to understand what legal challenges you could face. Under Florida law, it is assumed that the man married to the mother of their child is its legal father. Because of this, unmarried men must first establish paternity to exercise their parental rights. Doing so enables them to be involved in important decisions about their children's futures, including custody, medical care, and education.
Many unmarried fathers are unfamiliar with the process of establishing paternity. Some of them even face difficulties when trying to communicate with the mother, who may find attempts to establish paternity unwelcome. A family attorney in Tampa can help you navigate this process more peacefully and successfully.
The good news is that once you have established paternity (whether through genetic testing or by signing an Acknowledgment of Paternity with the mother) you can begin creating a parenting plan that specifies details, such as where your child will live, how much time you'll spend with them, and which parent is responsible for which duties.
If you prefer to have sole custody of your child, you should be prepared to go to court and defend your position. Courts make custody decisions based on several factors. In general, they decide in the best interest of the child. Again, an attorney can assist with this process and help you prepare accordingly.