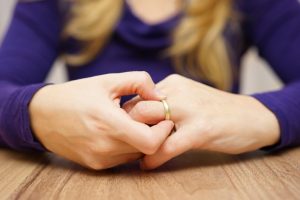 Going through a divorce is difficult for everyone involved, but there is a way to make things easier. If you and your spouse want to end the relationship without going to court, an uncontested divorce might be the right path for you. This type of divorce is not appropriate for every case, so we're here to help you decide if an uncontested divorce is right for you.
How Does an Uncontested Divorce Work?
When you file an uncontested divorce, both you and your spouse agree on the settlement terms together without the help of a court. Once you've both agreed on a wide variety of elements, a judge will then grant the divorce, provided they agree with the filing.
The Benefits of an Uncontested Divorce
Uncontested divorce comes with certain advantages. It takes less time, costs less, involves less conflict, and you have much more privacy during the process.
When an Uncontested Divorce is not Appropriate
As we mentioned, not everyone should go this route when getting a divorce. An uncontested divorce is for couples who agree on issues like property division and child custody. If there are any disagreements, settling this way may not work out. Additionally, you may not walk away with a satisfactory settlement because you were too quick to agree to everything.
When you decide to get a divorce, you should never proceed without the guidance of an experienced attorney. Turn to our legal team when you need an uncontested divorce in Tampa. Contact us today at 813.280.2911.