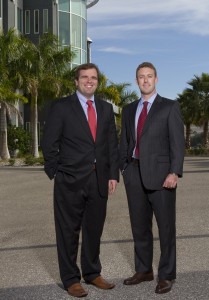 "The X-Files" star David Duchovny and "Deep Impact" actress Tea Leoni wed in 1997. The 17 years that followed weren't always easy.
By all appearances, the two stood by each other during tough times. They separated and reconciled twice, but eventually, there was no more work they could do to save their marriage. Earlier this month, it was learned that the Hollywood duo had discreetly finalized their divorce earlier in the summer.
Duchovny and Leoni were able to reach the terms of their divorce amicably, without any of the fighting or acrimony that attracts the attention of gossip magazines. Apparently, Duchovny will pay Leoni around $40,000 a month in spousal support and $8,333 in child support, since she will have primary physical custody of their two children.
As Tampa divorce attorneys, we wanted our readers to see that, even after a difficult marriage, these two were able to set aside any differences or troubles and end their marriage in a calm, respectful manner. Many people are worried that their divorce will be acrimonious or traumatizing, and this story shows it certainly does not have to be that way. If you want to separate from your spouse gracefully and with a minimum of discord, a responsive and attentive Tampa divorce attorney can help you work toward that goal.
Feel free to contact our office if you think speaking with a family law attorney would be helpful. If nothing else, you will come away from this discussion better informed, and that is never a bad thing.