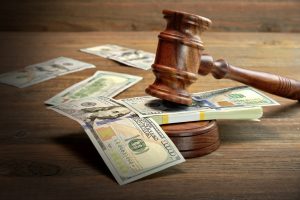 Deciding to go separate ways as a married couple can be one of the hardest decisions you will have to make, even if it is best for both parties involved. Many couples are unable to agree on the items that need to be divided, which is why the majority of divorcing couples choose to file a contested divorce, so lawyers can step in and help everyone come to a final agreement. People often have trouble agreeing on child custody, division of assets, and child support. Our law firm wanted to provide you with an outline, so you can learn more about the division of assets part of a divorce.
House
People often disagree about which party will be able to stay in the house and which one needs to move out. However, in some cases, the house must be sold, and the money divided equally. Whenever children are involved, it can become a little trickier about which parent will get to keep the house. Typically, the individual who has full custody or the one who spends the most time with the children will be the one to stay in the house.
Debt
When it comes to debt accumulated during the marriage, it must be divided equally during the separation. If you have questions about a specific situation, you can reach out to our law firm for additional information about the division of debt.
Call our legal team at (813) 280-2911 to speak with a divorce attorney in Tampa.