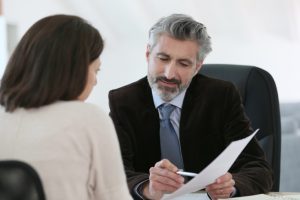 Getting divorced isn't just about dividing up assets. You need to make sure your former spouse retains no legal control over you or your property, and that involves more than simply deciding who gets what after a split. Speak with your family attorney in Tampa about updates to critically important documents, including:
Your Will — Too often, people create wills before a divorce and forget to update them afterward. Fortunately, this rarely entitles your former spouse to your property. In most states, the will is executed as if they predeceased you. In some, however, divorce can void your entire will, making it difficult for others to press claims to your property. Plus, there are a few states where the will might stand as-is.
Power of Attorney — In most cases, simply filing an action for divorce is enough to nullify any previously-granted power of attorney that involves your spouse. However, until you submit the paperwork, you may find yourself in a dangerous situation if you neglect to revoke this authority as soon as possible.
Living Wills and Medical Directives — These documents are a little less cut-and-dry than typical wills or powers of attorney. While they may be argued against after a divorce, there are fewer clear rules about when, if at all, these powers are revoked due to legal separation. Make sure to address any existing living will or medical directive, even if they seem unlikely to hold up after your divorce.