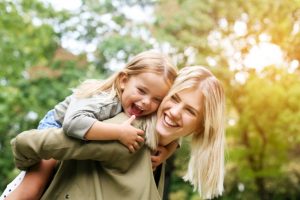 In our last post, we shared two key ways that you and your ex can make joint custody easier for both you and the kids. Here are two more ways that you can make a difficult situation much easier.
Show an Active Interest
Divorce is a challenging time for kids. They may struggle with feelings of guilt, or the feeling that one parent doesn't love them as much as they thought. While you know that your divorce is not their fault, and you may have even told them, they may still harbor guilty feelings. You need to tell them that you are still fully investing in their lives. Take an active interest in their hobbies and extracurricular activities. Ask them a lot of questions about their interests, and make an effort to remember. Kids want to know that you're listening and that you care. If both parents are fully invested in this way, it can help the children adjust to life after divorce more smoothly.
Respect Your Ex
This may be the most challenging part of co-parenting, especially if your divorce was contentious, but it is also the most crucial part of all. Kids model the behavior of their parents, so they need to see you both interact with each other like normal healthy adults. Pretending to be friends for the sake of the kids will be worth it when you continue to maintain a great relationship with your kids.
Do not make your kids choose sides in your divorce. Your kids should be able to love both parents equally without arousing jealousy in you or your ex.
Contact our divorce attorney in Tampa at 813.280.2911 for help with your divorce, child support modification, alimony modification, and more.