After you have tried working it out with your spouse, and you come to terms that you are unable to work out the issues, the next step should be to tell your children. Depending on your children's ages, they might not fully understand what is happening. For this reason, we have provided some helpful tips below to make this difficult conversation a little easier.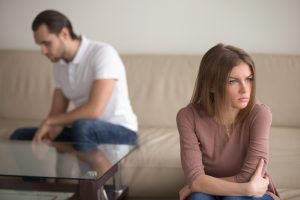 Tell Your Children Together
Even though you and your spouse are separating, you should tell your children about the divorce together. It might be challenging to be in the same room as your spouse, but it will be easier for your children to hear it from both of you at the same time.
Be Prepared for Questions
Your children have probably seen you arguing with each other, but that doesn't mean they expected divorce to be the result. Most likely, your children will have lots of questions, so you should be prepared to answer these questions together.
Explain the Next Steps
After answering their questions, you and your spouse should present your children with the next steps. They will want to know how this is going to impact their lives, where they will be living, and many other things.
When you need an attorney to represent your side during a marital settlement agreement in Tampa, call our law office at (813) 280-2911 today.