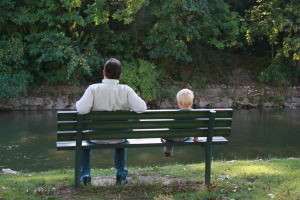 Tampa child custody lawyers are often asked about what this specific phrase means concerning time sharing and child custody.   This phrase essentially deals with situations, where one party must be notified if the other custodial parent is going to utilize the services of a babysitter for a specific amount of time.  Specifically, if a father is going to out of town for a weekend during his time sharing with the child and the right of first refusal is in the parenting plan, the mother has to be notified of the situation and offered the opportunity to spend time with the child as opposed to the babysitter.
As you can imagine, Florida courts would prefer children be with their parents as opposed to babysitters.  The clear intent behind this doctrine is worth repeating – children should spend as much time as possible with their parents, rather than third party babysitters.  It is absolutely critical your Tampa child custody lawyer include this provision in your parenting plan, so you can be protected in the event the other parent decides to take prolonged vacations and/or many evenings out.  Additionally, it ensures you get as much time as possible with your child.
If you have questions concerning your parenting plan, contact the Tampa child custody lawyers of Hackworth Law for a free case consultation.  We have handled hundreds of family law matters throughout the entire Tampa Bay area, including Hillsborough, Pinellas, Polk, Pasco and Manatee counties.  If you would like to contact one of our Tampa child custody lawyers immediately, please use the "contact us now" tab in the upper right hand corner of our website.  We appreciate your time in checking out our Tampa child custody lawyer blog and look forward to working with you in the future.