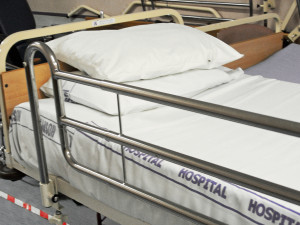 Tampa Criminal Lawyers are often asked about how one's score sheet is calculated and how the injury points are assessed to that score sheet. We discuss many of the specifics on our blog in a variety of different articles under our "sentencing" subsection.  Further, the Department of Corrections provides the most thorough review and analysis of the preparation of Florida score sheets.  Of the assessments related to injury points, death points are often the easiest to calculate because there is little dispute as to whether the requirement of someone being dead or not.  There is no dispute, like there is under "moderate" or severe" injury points. Death points always result in significant increases to minimum prison sentences for individuals who are charged under these offenses.
For second degree murder, the death points add an additional 240 points. Obviously, this is a humongous increase in one's minimum sentence. For any other death case, 120 points are assessed to the score sheet. This is often related to vehicular manslaughter or other sorts of manslaughter cases. Again though, regardless of the case type, this many points being added in this section ultimately results in an increase in prison time for individuals. One must also consider the implications of Florida's "10-20-Life" Statute in cases involving a death and a firearm.
If you have questions concerning a Florida score sheet, the preparation of the same, and/or a Florida criminal question in general, contact the Tampa Criminal Lawyers of Hackworth Law for a free case consultation. We've handled thousands of criminal cases throughout the Tampa Bay area and work with you to determine an aggressive strategy to protect you or your loved one's interests and rights during their criminal prosecution. If you'd like to contact one of our Tampa Criminal Lawyers immediately, please use the "contact us now" tab in the upper right hand corner of our website.  If you prefer to call our Office, we also have folks standing by 24 hours a day, 7 days a week, so you can quickly speak with one of our attorneys.  We appreciate your time and attention in this matter and look forward to working with you.