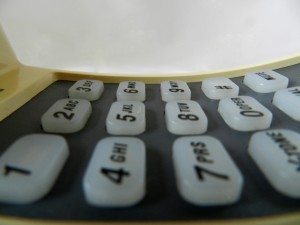 Tampa Drug Attorneys are often asked about what a controlled call specifically entails.  In short, a controlled call occurs when law enforcement utilize someone the target of an investigation trusts and regular speaks with.  The trusted individual calls the target on a recorded line and the telephone conversation is recorded to be later used as evidence against an individual.  Depending on the facts of the investigation and the complexity of the law enforcement officers involved, they may also give the individual a script or story to accelerate the telephone conversation.
Controlled calls are very often extremely powerful evidence against an individual in a criminal prosecution since it is literally one's voice as evidence.  Further, it is difficult to argue the evidence should be suppressed due to the nature of the call, a discussion between friends, as opposed to an interrogation or questioning by law enforcement.
If you have questions concerning a controlled call, contact the Tampa Drug Attorneys of Hackworth Law for a free case consultation.   We have handled thousands of criminal cases throughout the entire Tampa Bay Area.  As we discuss elsewhere on our blog, drug charges have many collateral consequences that most folks are not aware of, like the loss of a driver's license, effecting one's ability to get student loans, etc.  Our Attorneys are aware of these issues and will ensure your rights are protected during the handling of your drug case.  If you would like to contact one of our Tampa Drug Attorneys immediately, please use the "contact us now" tab in the upper right hand corner of our website.  We also have a free, secure chatbox in the lower right hand corner of our website, where you can chat confidentially with one of our Tampa Drug Attorneys.  We also always have operators standing by 24 hours a day, 7 days a week to connect you to one of our Tampa Drug Attorneys immediately.  We appreciate you taking the time to check out our Tampa Drug Attorney blog and look forward to working with you!