Tampa family law attorneys are often asked about what the court specifically means when they require "supervised" visitation in a case involving minor children. In short, this requires a third party to supervise visitation with whichever spouse the court has ordered that supervision to be with.
It's worth noting, though, that supervised visitation can either occur through court order or by stipulation of the parties. If the court decides supervised visitation is required, it's more than likely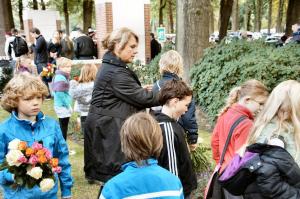 related to prior drug use, their lack of parenting skills and/or lack of prior relationship between the parent and the minor child. It's common for supervised visitation to be required in cases where the minor child and the parent have not had regular contact for years and the parent is now seeking to have regular contact. The court is concerned that the minor child may not be familiar with the individual and they'd like some sort of re-acclimation period.  Again, this isn't intended to be a reflection on the poor parenting skills of the parent, it's rather more of an attempt to let the parties get re-acclimated.  This is the most common scenario requiring supervised visits.
As to who can conduct the supervision, more than likely the court order will specify the parties. If the court order is silent as to who will provide the supervision, then we generally recommend folks looking to a potential friend of the parties, family members or a professional supervisor. As you can imagine, these professional supervisors charge for their services and many parties seek to avoid the cost of paying a professional supervisor.  Professional Supervisors are generally limited to extreme high conflict situations.
If you have questions concerning your Tampa family law matter, contact the Tampa family law attorneys of Hackworth Law for a free consultation. We've handled hundreds of family law cases throughout the Tampa Bay area and we'll sit in with you to determine an effective strategy to protect you and your children's interest in your Tampa family law case. We appreciate your time in checking out our blog and if you'd like to contact one of our Tampa family law attorneys immediately, use the "contact us now" tab in the upper right hand corner of our website. We look forward to hearing from you.