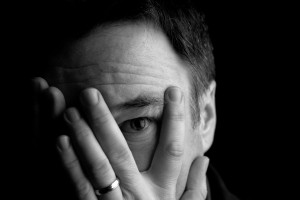 A no contact order is a court order entered by a presiding judge limiting a criminal defendant or other party from having contact with another.  This occurs most often when a criminal defendant is accused of a domestic violence charge, including misdemeanor domestic violence, felony domestic violence, domestic battery by strangulation, etc.  These orders are entered at first appearance by the attending judge.
If a defendant violates the no contact order, two (2) things will occur.  First, the Defendant's bond will be revoked.  If the Court grants a second bond, it will absolutely be higher and more restrictive given the prior violation.  Secondly, theoretically a criminal defendant can be arrested on a new charge relating to the violation of the terms of their pretrial release.
No contact orders are critical to get removed quickly because they can separate fathers and mothers from their children, homes, etc.   For example, the no contact order can literally make someone homeless overnight.  Generally, judges will permit an individual to remove a bag or two of their belongings with law enforcement supervising their visit.  Obviously, this is not adequate time for an individual to get all their belongings, but it is a short, emergency fix to a major problem.
It is worth noting though that no contact orders can also be agreed upon by parties, when a Petition for Injunction is pending.  There are many reasons for the parties to agree to this order, as opposed to a hearing on the Petition for Injunction.   We discuss these distinctions elsewhere on our website.
Florida Statute Section 921.244 provides the legal basis for no contact orders.  Our Tampa Attorneys will assist you in getting these orders lifted and set aside.  We will work so quickly, so that you can get back together with your family and move on with your life.
If you have questions concerning a crime involving domestic violence or a no contact order, contact the Tampa domestic violence attorneys of Hackworth Law for a free case consultation. We've handled thousands of criminal cases throughout the entire Tampa Bay area and will sit down with you to calculate and determine an effective strategy to ensure your rights are protected. If you would like to contact one of our Tampa domestic violence attorneys immediately, please use the "Contact Us Now" tab in the upper right hand corner of our website. If you prefer to call, we also have operators standing by 24 hours a day, 7 days a week to connect your calls to our Attorneys.  We appreciate you taking the time to check out our Tampa domestic violence attorney blog, and look forward to working with you in the future.