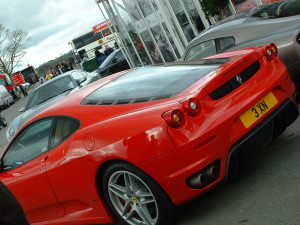 Many Florida traffic ticket attorneys deal with clients who have questions about whether the tickets they receive in the Tampa Bay area will effect their out of state driving record when they return from vacation in Florida. In short, yes, your traffic tickets will follow you home. This is because 45 states, including the District of Columbia, have entered into what is called the Driver License Compact better known as the DLC. Members of the DLC agree to report out of state convictions to one another. In effect, this creates a national database to share your traffic tickets among one another. Currently, the only states that are not associated with DLC are Georgia, Massachusetts, Michigan, Tennessee and Wisconsin. It is worth noting though, that just because you receive a ticket in one of these states, Florida and/or your home state may still become aware of the ticket. There is no real guaranty that they won't become aware of it.
This makes it even more important to insure that you deal with your tickets immediately. Otherwise, you may end up in a situation where your license is suspended for unpaid tickets. Even worse, many individuals on vacation in Florida simply fail to pay their Florida ticket assuming that they won't follow them from their vacation.  Simply paying the ticket often results in points being assessed to your driving record, which can result in suspension, revocation and/or increases in your insurance premiums.
If you're visiting the Tampa Bay area on vacation and have questions concerning a ticket, contact our Florida traffic ticket attorneys immediately. We offer free case consultations and will resolve the matter without you having to return to the Tampa Bay area to handle the ticket. If you'd like to contact one of our Florida traffic ticket attorneys immediately, please use the "contact us now" tab in the upper right hand corner of our website. We appreciate you taking the time to check out our Florida traffic ticket attorney blog and look forward to working with you in the future.