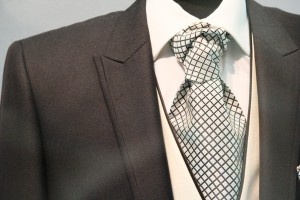 White Collar Criminal Defense is marked by the defendants generally being non-violent, with no criminal history, yet are financially motivated to act.  The classic distinction many law school professors use is that a White Collar Criminal Defendant will take money with a ledger and pencil, while a classic criminal defendant will use a gun or knife.   Our Tampa White Collar Criminal Defense Attorneys provide aggressive representation in a wide variety of cases, including cases, alleging theft of taxes, disputes with the Internal Revenue Service or the Department of Revenue, embezzlement, campaign finance issues or other similar cases.
Our Attorneys have represented individuals in the past several years in many disputes with the Florida Department of Revenue.  The Florida Department of Revenue of "DOR" as they are more commonly known is effectively the debt collector for the State.  They are tasked with collecting sale taxes and other financial assessments from Florida businesses.  Many of our prior clients were victims of a negligent accountants or other employees, as opposed to being criminally liable themselves.  We have assisted these folks in getting their charges reduced or dropped and even more importantly, their outstanding tax liabilities reduced.
In the past, we have also assisted folks, who allegedly stole from their employer through a variety of means.  The most common is simply either failing to make cash deposits at the bank or actually removing cash deposits from cash registers or safes.
Our Tampa White Collar Criminal Defense Attorneys have also assisted companies in the Tampa Bay Area under investigation from either the Department of Financial Services or the Attorney General's Office.  In these situations, the first client was being investigating related to insurance claims, while the ladder was being investigated regarding their advertising claims, refund policies and other specifics of their terms and conditions.  We were able to assist both companies through the potential maze of government regulations and intensity of a governmental investigation.
If you have a Tampa White Collar Criminal Defense Matter, contact our Attorneys for a free, confidential consultations.  Our unique combination of business know-how and relentless criminal defense experience give us an edge over the competition in the aggressive protection of your rights.  We also offer a free, secure chat box in the lower right hand corner of our website and a "contact us now" tab in the upper right hand corner of our website.  We look forward to hearing from you.