Unfortunately convictions occur in the criminal justice system, but the good news is there are many post-conviction relief options available for folks in Florida. Innocent people are shipped to jails and prisons across this country everyday, but like we have told countless folks, the verdict is only the beginning in some regards.  Our attorneys will sit down with you and your family and determine the appropriate remedy and options to get you back in a courtroom as quickly as possible and to get your case reopened.  As hopeless and frustrating as it may seem, there are possible solutions and our Post-Conviction Relief Attorneys will help you find them.
As we discussed elsewhere on our blog the most common of the post-conviction relief options is a motion under Florida Rule of Criminal Procedure Rule 3.850. This rule deals with claims of ineffective assistance of counsel. Again this is the most common filed, but it has important time limits.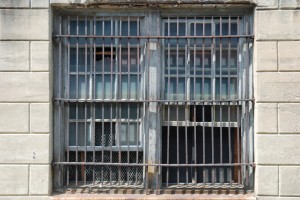 Our attorneys will insure that any motion filed under this rule is filed timely and we'll get you evidentiary hearing in front of the court that's required to reopen your case and get you back in a courtroom. Again, we discussed these motions more thoroughly elsewhere in our blog, but the easiest way to think of these motions is that your claiming that had your attorney not improperly or ineffectively represented you the outcome of your case would have been different. We've successfully handled these cases. In fact, we've recently been successful before the Second District Court of Appeals on a Post-Conviction Relief matter, where the prior attorney failed to file a timely appeal for the Client.  As we discuss elsewhere on our Tampa Post-Conviction Attorney blog, the Second District Court of Appeals is the appellate court for the greater Tampa-Bay Area, it is housed in Lakeland, Florida.
While the 3.850 Motion is the most common, it's not the only motion available to those already convicted at trial or through a plea bargain. Like we mentioned above, another common Post-Conviction Motion relates for a request for a belated appeal, if an individual has missed their prior filing deadline.  Again, though we will sit down with you and determine what's your best option to ensure that your rights are protected, including examining potential federal appellate options.
If you or someone you know has questions concerning potential post-conviction relief, contact our Tampa Post-Conviction Relief Attorneys immediately for a free case consultation. If you'd like to contact one of our attorneys immediately, the good news is their are ample opportunities and means. First, you can call our office, we have operators sitting by 24 hours a day literally waiting for your calls to connect you with one of our Tampa attorneys immediately. Secondly, you can use the "contact us now" tab in the upper right-hand corner of our website. Lastly, we have a chat box in the lower right-hand corner of our website where you can speak with one of our Tampa attorneys immediately in a secure, confidential environment. Unlike many other attorneys who have chat boxes on their websites, you will not be speaking with an intake assistant, paralegal, assistant, law clerk, etc. You will be speaking with an attorney who can help assist you on your case. We appreciate you taking the time to check out our blog and we look forward to hearing from you and working with you on your case.