There are so many things to do when you are filing for divorce that small details are often overlooked. Here at Hackworth Law, we want to assist you any way possible, so we created a list of things you need to do during your divorce.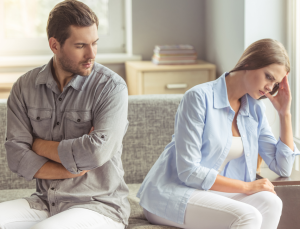 Update Your Will- You should always update your will on a regular basis because it is essential to include all of your possessions and the proper people. Once you have filed for divorce, you will want to make sure to remove your soon-to-be ex-spouse.
Comfort Your Children- Whether you are filing for divorce, in the middle of one, or just finalized a divorce, you should always be there for your children. This entire process is very challenging for children, regardless of their age.
Hire an Attorney You Trust- It is vital to hire an attorney who has experience in family law. You want a lawyer to represent you and your interests, so you should select someone you can trust. If you need a Tampa divorce lawyer, you can turn to our law firm.
If you need assistance with your divorce, you can schedule an appointment and meet with our attorneys, by calling us at (813) 280-2911 right now.