When is my child old enough to decide which parent to live with? This is a question we hear often from divorcing or already-divorced parents. Sometimes a noncustodial parent wants their child to live with them rather than the current custodial parent, or sometimes a child asks to move from the home of one parent to the other.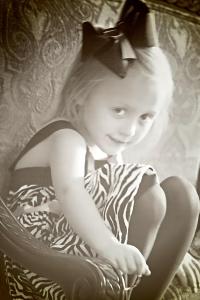 Despite what you might have heard through the grapevine, under Florida law there is no set age when a child has a guaranteed "right" to make such a decision. While there are cases on record in which a judge asked a child who they preferred to live with — and the judge then ruled as the child wanted — children typically are not given the opportunity to make such decisions themselves. Judges have the power to allow a child to give input, but are under no legal obligation to do so or to rule as the child wishes. Typically, judges prefer not to put children in the middle of their parents' fights or give them power to manipulate their parents.
When deciding which parent's home a child will spend the majority of his or her time in, Florida law states a judge's primary concern is to determine what is in the child's best interest, regardless of what the child wants.  Ultimately, though a child's preference is only one factor for the Court to consider, it isn't an ultimate deciding factor.
When the child turns 18 and is no longer a minor, then he or she may make the decision regarding where to live and who to live with. Until then, parents and children must abide by the court-ordered child time sharing plan already in place, or have the plan changed by the court. If the child time sharing plan on record is no longer working for you and your child, you may petition the court and ask to have it modified to meet your current needs.
If you would like to make changes to your child time sharing plan, contact us and we will work to secure an arrangement that fits your needs. The attorneys of Blumenauer Hackworth can be reached by phone or email, or you may use our free, secure chat box in the lower right hand corner of our webpage. We offer a free case consultation and look forward to helping you work out a solution for your family.