Many Car Accident Attorneys Tampa are asked about this question, when their clients fail to properly rehabilitate or treat with their physicians and miss appointments. This occurs in one or two ways–a client may fail to follow through with the treatment recommendations of their physicians, such as, failing to seek an MRI/EKG/EEG, or a client simply fails to attend physical therapies recommended by the treating physician. To be frank, very few things are more frustrating for Car Accident Attorney Tampa because this significantly slows down their clients' ability to get well from their accident, and could devalue any potential settlement they are seeking in their case.
As a former insurance defense attorney, we used to argue that the "gap" demonstrates a lack of seriousness of the injuries and a desire to get well or better from the injuries. It is often important to remember that one of the potential damages one can claim in a Tampa personal injury accident is for future medical care. Again, your insurance company or the other driver will argue that you shouldn't be awarded for future medical care, if you're not going to continue actually getting treatment.
In our experience, there are potential arguments and ways to get around these issues, but it's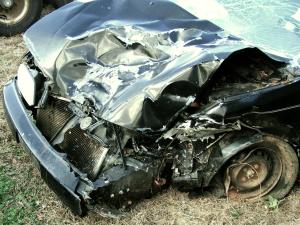 something that we would like to avoid if at all possible, for obvious reasons. In the past, we've argued that life changes, transportation issues, etc., have inhibited our clients' ability to continue treating. Again, though, this is an issue that all Car Accident Attorney Tampa would wish to avoid, if in any way possible. It simply adds another available defense to car insurance companies, which, as I am sure you are aware, are brutal and do anything they can to avoid paying money to the victims of auto accidents.
If you or someone you know has questions concerning their Tampa car accident, contact that Car Accident Attorney Tampa of Hackworth Law for a free case consultation. We've been on both sides of car accidents–defending them and representing victims in these types of cases. Our experience defending them gives us a very unique perspective on these cases and helps us represent you more aggressively.  The folks who have never defended a car accident case simply cannot understand defense strategies, like we can. If you would like to contact one of our Car Accident Attorney Tampa immediately, please use the "Contact Us Now" tab in the upper righthand corner of our website. We appreciate your time and attention to this matter, and look forward to hearing from you.