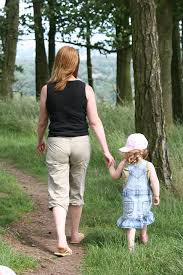 Taking care of children is no easy task, especially when you are divorced. Luckily, the court has measures in place to make the financial aspect of raising kids as single parent in the form of child support in Tampa, FL. But what happens when your ex-spouse won't pay? It can be a very frustrating circumstance, but panicking or getting angry is the worst thing you could do. Instead, use the following strategies:
Keep Your Ex Involved in the Kids' Lives
When you ex-spouse refuses to pay child support, your first instinct is most likely to prevent them from seeing their children. This is probably a bad move. If the other parent stays involved in your children's lives, they are more likely to be invested in the kids. Shutting them out could make them even more stubborn in refusing payments because they have lost all connection to their children. While your ex may not have the income to pay on time, being involved in the lives of their kids will make them more likely to pay when they are able.
Don't Budget for Child Support
In order to provide a buffer for yourself, do not figure child support into your budget. If you can't count on it always being there, don't plan for it. Write out your expenses as if you were not owed child support. This can help you plan effectively and stay afloat when your ex doesn't pay their child support on time or at all.
Allow Partial Payment
If you want to receive child support, sometimes being forgiving towards your ex-spouse is your best bet. Adopting an all-or-nothing attitude with them could make them more likely to refuse payment. Talk it over with your ex and determine why they have not been paying their child support, and then discuss the possibility of partial payments. Chances are, if they don't have the income to pay all of it at once, they will at least be willing to pay some of it, which can help you stay afloat.
When to Call Your Lawyer
Sometimes the attorney fees are not worth the amount of child support that went unpaid, but there are instances where you need to get the courts involved. If your ex is not making any effort to pay the child support, or if they are flat out refusing to pay and it has been more than six months it is time to call your lawyer. If your ex still refuses to pay, it may result in your ex-spouse spending time in prison. It's not always possible to collect on child support, but there are strategies you can use to try and get your ex to hold up their end of the agreement.
If you need help collecting child support because of an ex who refuses to help, call Hackworth Law.