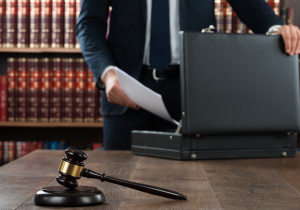 If you are filing for divorce, chances are you and your spouse cannot agree on anything. If this is the case, you need to file a contested divorce rather than an uncontested divorce. Couples who need help deciding on the terms of their divorce take this route because they need to dispute the terms in front of a judge. This process is lengthy and can cost more money because of the different steps. Our attorneys created a simple outline of this process below, so you know what to expect.
Hire an attorney
Gather information through subpoenas and depositions.
Hearings
Negotiations between both attorneys
If the attorneys cannot reach a settlement, it goes to trial.
Trial
If you do not agree with the judge's ruling, you can appeal it.
The steps listed above are a simplified version of a contested divorce. If you cannot reach an agreement during the negotiation phase, then it goes to trial. Our compassionate attorneys are here to help guide you through this stressful time. When you are searching for divorce lawyers in Tampa, FL, you can trust Hackworth Law to have your back. We can offer legal advice for your particular circumstance when you call our office at (813) 280-2911.