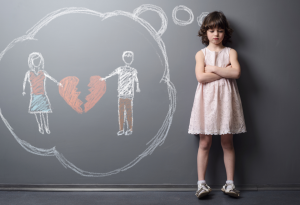 One of the worst things a child can go through is having their family broken up. Young children do not understand why their parents do not want to stay together. We understand this time is difficult for you and your spouse, but it is crucial to be there for your child as their world is shattering. Here are three ways you can help your child cope with the divorce.
Communication- Let your child open up to you about how they are feeling. In order for them to feel better, they have to express their feelings. If they need a little time to talk that is understandable, but it is unhealthy to keep things bottled up and they could lash out later. Let your child know you are always there for them whenever they need to talk.
Routine- When a child hears their parents are getting a divorce, their whole world is turned upside down. By sticking closely to their normal routine, they will still have a shred of normalcy to hang onto.
Keep Opinions to Yourself- When you are talking to your child or are in front of your child, you should NEVER talk bad about your spouse. Your child should not have to hear about the details of the divorce. When a child hears negative things about their other parent they can feel trapped in the middle.
If you are looking for divorce lawyers in Tampa, FL, trust our attorneys at Hackworth Law PA. Contact our firm today by calling us at (813) 280-2911 for additional information.