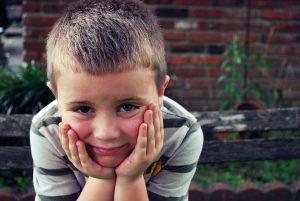 Going through a divorce when you have children is always difficult. You may be wondering how to broach the subject with your kids, and how to prepare for their reaction, whatever that may be. Here is a short guide that you can use to speak to your kids about your upcoming divorce
Do It Together
When you tell your children about your divorce, it's important to do it together as a couple. You will need to co-parent after the divorce is finalized, so you need to bring up the subject together. It's important that a child has both parents there for support.
Timing
Timing is important when talking about divorce. You don't want to bring it up right before the kids have to be somewhere else, like school. The best time to bring up the topic is on a Friday night, so you have the whole weekend to answer their questions and comfort them. The children will want to be close to you following this news, and they will want to know things like which parent they will be staying with and when, who will move and who will stay, etc.
Finding the Right Words
Knowing what to say in this situation is also important. There are three things you want to emphasize when speaking to your kids about divorce:
This is something you and your spouse decided on your own. The kids did nothing to cause this. No one is to blame for this.
It's okay to feel the wide range of feelings that comes with discovering that your parents are getting divorced. Make sure that your kids know that they can talk to you about everything they are feeling, no matter what.
Emphasize that you are still a family, even though the dynamic will be changing. Your kids need to know that they will be able to see both of you after the divorce.
When you need a qualified Tampa divorce lawyer, trust the attorneys at Hackworth Law P.A.