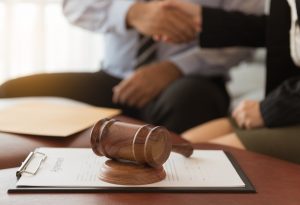 When people go through a divorce, many individuals often feel like they are all alone. You do not have to go through this overwhelming process alone because a divorce attorney can guide you through the legal side. When you are ready to hire a Tampa divorce lawyer, you should consider a few things before making your final decision. Deciding on a law firm that is going to represent your needs during a divorce might seem like a difficult decision, but we want to help by pointing out important things you should look for in an attorney to help you make your decision.
Experience- Choose a local law firm that has experience with family law and divorces. Depending on your circumstances, you should pick an attorney that has background working with the cases like yours.
Communication- When interviewing potential attorneys, you should inquire about communication. Are you able to reach them by phone or email? How often should you expect to hear from them with updates? Questions like these will race through your mind and you need an attorney who will be there to answer your questions and provide you with updates on your case.
Attentive To Your Case- During the interview process, the potential attorney should be solely focused on you and your needs. He or she should not be distracted or constantly on the phone.
For more tips on how to choose a Tampa divorce lawyer, you can give us a call at (813) 280-2911 today.