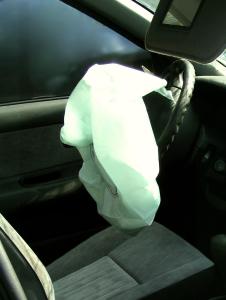 Any Tampa Car Wreck Attorney attorney will tell you that insurance companies will do anything possible to pay as little as possible in car accident cases. Frankly, insurance companies make quick settlement offers, like they probably did in your case, to avoid the injured from getting an attorney and getting the money you deserve and demand from the auto accident.
For example, many folks, within 12 hours of an accident and filing a claim, are offered a quick cash settlement from the other party's insurance company. Again, this is an attempt to get you to resolve the case before an attorney gets involved, because they know an attorney will ensure that your rights are respected and you are able to claim all available damages.  For example, many folks don't know they can make a claim for the time they were out of work, trips and other expenses to the medical treatment facilities and for future medical care. Without being aware of these potential damages, your damage claim to your insurance company could be significantly lower than where it should be.
These sorts of issues constantly plague folks without an Tampa Car Wreck Attorney and make them able targets for insurance companies, who are seeking to make very small payments to folks and save money for their bottom line. Contacting a Tampa Car Wreck Attorney immediately after the accident will put you in the best situation possible to ensure your rights are protected and you get the money you deserve and demand.
If you have any questions concerning your Tampa car wreck, contact the Tampa Car Wreck Attorney attorneys of Hackworth Law for a free case consultation. We've handled hundreds of car accidents in all capacities throughout the greater Tampa Bay area. Our experience previously defending insurance companies gives us a unique perspective in handling car wreck cases, it gives us our unique, aggressive approach unlike many other Tampa Attorneys.  If you would like to contact one of Tampa Car Wreck Attorney immediately, please use the "Contact Us Now" tab in the upper righthand corner of our website. We also have a secure, free chatbox in the lower right hand corner of our website, where you will actually speak to a Tampa Car Wreck Attorney, not a paralegal, intake specialist or secretary.  This is just one of the many distinctions that set us apart from our competition.  Lastly, you can always call our Office, we have folks standing by 24 hours a day to assist you with your car wreck cases.  We appreciate your time in checking out our blog and look forward to hearing from you.