Tampa sex crimes attorneys often use psychosexual evaluations in their negotiations with the State Attorney's Office and as mitigation before the court with sentencing.  In essence, it is one of many tools, a Tampa Sex Crimes Attorney has to assist you in your criminal case.  Unfortunately, many folks are unaware of what all the evaluation actually entails.
First and foremost, it is worth explaining such an evaluation is ordinarily done confidentially between a Tampa sex crimes attorney, a psychologist and their client.  As I have told countless clients, if the evaluation does not go well, we will simply put it away and never disclose it.  Obviously, your Tampa sex crimes attorney wouldn't disclose documents or facts that would be harmful to their client's case.    In that sense, completing the evaluation is literally risk free.  Of course, it requires your consent for it to be released.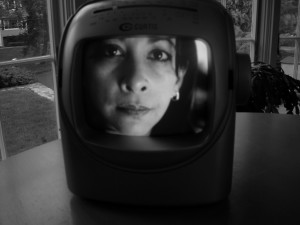 Secondly, a psychosexual evaluation involves a number of evaluations, examinations and tests.  One of the primary methods of questioning and impeaching experts performing these evaluations is the number and types of the tests, they perform.  For example, the majority of psychosexual evaluations performed in the Tampa Bay area include, at a minimum, the use of the Abel Assessment for Sexual Interest (AASI), Minnesota Multiphastic Personality Inventory (MMPI-II), a clinical interview and a review of the criminal discovery.  Some treating physicians prefer to use a polygraph examination, while others do not use such tests, we have discussed the potential benefits and downfalls of polygraphs elsewhere on our Tampa sex crimes attorney blog.  Ultimately, the number of tests performed is always an issue raised in the "battle of the experts" in these cases.    A very, very controversial test, which is fortunately losing popularity, is a penile plethysmograph test.  This involved measuring the bloodflow to an offender's sexual organ, while flashing some sort of erotic film stimuli.  While this test may be very credible in other settings, it is simply too unreliable in our experience in these sorts of cases given the serious nature of them.   Again, fortunately it is losing popularity and isn't too terrible common anymore.
Lastly, these evaluations have several severe limitations.  Most notably, they cannot be used to determine guilt or innocence for an underlying charge, regardless of what folks argue and believe.  Further, they cannot determine whether someone specifically meets either the "profile of a sex offender" or is a "sex offender."  Again as we have discussed throughout our Tampa sex crimes attorney blog, all scientific evidence has severe limitations, but these reports raise specific, unique concerns because of the ways they are prepared.  For example, many reports reference an offender's "likelihood to reoffend", obviously this is making the tremendous assumption that someone has offended in the first place.
If you or someone you know has questions concerning a psychosexual evaluation, contact the Tampa sex crimes attorneys of Hackworth Law for a free case consultation.  We have handled thousands of criminal cases throughout the entire Tampa Bay Area.  If you would like to contact one of our Tampa sex crimes attorneys immediately, please use the "contact us now" tab in the upper right hand corner of our website.  We also offer a free chatbox in the lower right hand corner of our website and have operators standing by 24 hours a day, 7 days a week to connect you to one of our Tampa Sex Crimes Attorneys immediately! We appreciate your time in checking out our Tampa sex crimes attorney blog and look forward to hearing from you.   Contact us today!