Tampa Traffic Attorneys are often asked about careless driving because it's often implicated in car accidents. Careless driving is regulated by Florida Statute Section 316.1925. Put simply, careless driving is failing to drive in a careful or prudent manner. What constitutes a careful or prudent manner is ultimately a decision to be made by the arresting officer, then decided by a Judge at a trial.
Often though, careless driving tickets are given in cases that involve car accidents, so the only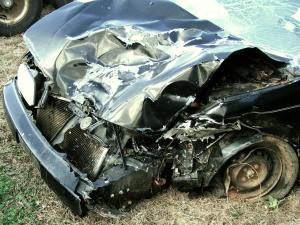 witness against the other party is the victim of the accident. While the victim of the accident may tell the law enforcement officer what occurred, this is generally held as inadmissible hearsay at a trial. Thus it's generally necessary for the victim of the accident to be there to testify live as to what specifically occurred and caused the accident. If the officer personally observed your careless driving, that's obviously a different story and that officer can testify as to what they saw and why they believe it was careless.
It's especially critical to challenge these tickets in cases that involve a car accident because that ticket can play a role in a civil case. We discuss this issue far more extensively elsewhere on our Tampa Traffic Attorneys blog, but it's worth noting that a Tampa Traffic Attorney can assist in protecting your rights in a careless driving situation so that you're not penalized later in a civil case for simply, quickly paying a ticket just to get it over with.  It is worth noting that the handling of your careless driving case can have a substantial impact on your car accident or personal injury case.
If you have questions concerning your careless driving citation, contact the Tampa Traffic Attorneys of Hackworth Law for free case consultation. We will assist you in coordinating the defense of your traffic ticket and civil case to ensure your rights are protected. If you would like to contact one of our Tampa Traffic Attorneys immediately, please use the "contact us now" tab in the upper right hand corner of our website. We appreciate your time in checking out our Tampa Traffic Attorneys' blog and look forward to working with you in the future.