VASCAR is an older, outdated method used to catch speeders on Florida's roads interstates. It's worth noting though that this method is not commonly used though still on the state of Florida, with the wide spread use now of radar, laser and aircraft measuring speeds.  Our Tampa Traffic Ticket Attorneys do not see it very often used in our area.
VASCAR stands for Visual Average Speed Computer and Recorder. VASCAR essentially used a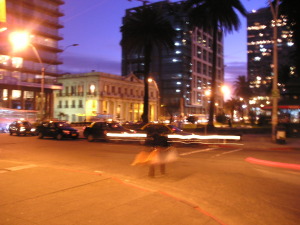 computer to calculate distances between two known points and calculate the speed based on the time it took that vehicle to travel between those two known points. VASCAR requires an officer to identify the two given points then measure the time between those two points then the computer will provide the specific speed for that vehicle.
It is worth nothing though the wide spread use of radar, laser and aircraft vehicles, VASCAR cases are very, very rare in the Tampa Bay area. Obviously, counties with smaller budgets for law enforcement may still use this, but fortunately it's not terribly common in Hillsborough County and the Tampa Bay area in general.
If you have questions concerning Tampa speeding ticket, contact the Tampa Traffic Ticket Attorneys of Hackworth Law for a free case consultation. We've handled thousands of traffic tickets in the Tampa Bay area and look forward to determining a strategy to effectively challenge your traffic ticket. If you'd like to contact one of our traffic ticket attorneys immediately, use the "contact us now" in the upper hand corner of our website. We appreciate your time in checking our Tampa Traffic Ticket Attorney blog and look forward to working with you in the future.