When you are arrested, you will need to hire an attorney to represent you in court. Choosing an attorney is vital because they will be advocating on your behalf. At Hackworth Law, our Tampa attorneys have years of experience representing diverse cases. Listed below are just a couple of the cases we can take on, so you can feel confident when you choose our law firm.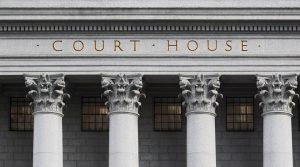 Probation Violations- The two types of violations are technical and substantive. When it comes to the technical probation violation, a person has failed a specific term in the probation like failing to attend community service. A substantive violation is when a person is accused of breaking the law by committing a different crime. You can turn to Hackworth Law when you need representation for violations of felony probation in Tampa.
DUIs- When you turn to our attorneys, we will give you the benefit of the doubt because many people are wrongfully accused of drinking and driving.
Divorce- When you are ready to file for divorce, you want a divorce attorney in Tampa who understands the laws. With experience in the courtroom, an attorney can help negotiate alimony and child support.
As you can see, our law firm covers a wide array of cases. Reach out to our team of Tampa attorneys to schedule a consultation by calling us at (813) 280-2911 right now.