A furlough or turn in date provides a criminal defendant the opportunity to be sentenced to a county jail or state prison sentence, but "turn in" later.  For example, if an individual enters a plea to a sentence of a year and a day in a Florida State Prison on December 15th and the defendant has children.  The defendant could request the Court permit him to turn himself in after Christmas, so he can spend it with his family.  Many judges are very understanding of these requests, especially if the Defendant has routinely appeared for court dates, never had a failure to appear and is not a danger of some sort to society.
It is worth noting though that these are not without risk, many judges will explain that if the individual fails to appear at the scheduled date for them to turn themselves in, they will double or enhance the sentence.  Florida law is clear that they have to make some sort of finding that the non-appearance was willful.  For example, if an individual were in a major car accident and in a medically induced coma, it would not be just or fair for a judge to double the sentence since it is clear that the individual was unable to make it to the court date.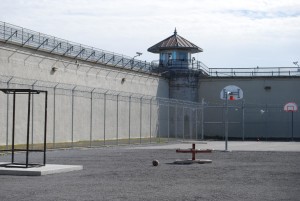 If you have questions about a furlough or turn in date, do not hesitate to contact our Tampa Criminal Defense Attorneys.  We have handled thousands of criminal cases throughout the entire Tampa Bay Area ranging from murder to driving under the influence to theft charges and all charges in between.   We offer three ways to contact our attorneys free of charge.  First, you can always call our Office, where we have folks standing by 24 hours a day, 7 days a week to connect you to one of our Tampa Criminal Defense Attorneys.  Secondly, we offer a free, secure chatbox in the lower right hand corner of our website.  Unlike other Tampa firms, your chat requests will be responded to by one of our Tampa Criminal Defense Attorneys, not an intake attorney, paralegal or assistant.  Lastly, you can always contact our attorneys through the "contact us now" tab in the upper right hand corner of our website.   This will send a secure message to our attorneys immediately.  We appreciate you taking the time to check out our Tampa Criminal Defense Attorney blog and look forward to working with you.