Many Tampa criminal defense attorneys are often asked about what specifically community control entails as part of a criminal sentence.   As we have discussed elsewhere on our Tampa criminal defense attorney blog, community control is a potential sentencing option during your Florida criminal case.   Chapter 948 provides the statutory limitations for community control and/or probation.   There are several critical matters relating to community control to consider unique to it.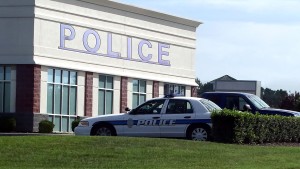 First and foremost, community control is essentially house arrest, where an individual is only permitted to leave their residence for work, some sort of public service work/community service or other activities approved by one's community control officer.  A commonly asked question by individuals concerns whether they will be violated for traveling to and from work, folks are afforded a "reasonable time" to travel for such matters.  More importantly, one must plan ahead and do everything reasonably possible to comply with the approved schedule to avoid violations.
Many folks, who struggle with employment after their felony conviction, are only able to seek self-employment and are concerned they may not be able to do so, while on community control.  Fortunately, the community control system has adapted for these situations, but your supervising officer will require a significant amount more paperwork and explanations.  If you fall into this category, we strongly recommend retaining copies of any and all documents provided to your supervising officer, since they are somewhat often lost and/or misplaced.  It is also worth noting only the offender goes to jail on a violation, so do not rely on others to contact your supervision officer or to make payments.
Lastly, folks on community control may attend both religious instruction and worship services, but not extra circular activities at your church.   This is very frustrating for most folks, but again it is simply not worth veering outside of the tightly defined boundaries of community control.   Again, we cannot understate the importance of strictly complying with your approved schedule and the guidance/bounds set forth by your supervising officer.
If you or someone you know has questions concerning community control and/or violations of community control, contact the Tampa criminal defense attorneys of Hackworth Law for a free case consultation.  If you would like to contact one of our Tampa criminal defense attorneys immediately, please do not hesitate to use the "contact us now" tab in the upper right hand corner of our website.  We also offer operators standing by 24 hours a day, 7 days a week and a free, secure chatbox in the lower right hand corner of our website.  Our operators are standing by to assist you in connecting with one of our Tampa Criminal Defense Attorneys.  We appreciate you taking the time to check out our Tampa criminal defense attorney blog and look forward to hearing from you.