In short, the parenting class is regulated by Florida Statute Section 61.21. Tampa Family Law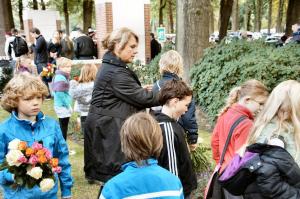 Attorneys immediately advise their clients to complete a parenting class. This requirement cannot and will not be waived by the Court, so it's prudent to me to begin working on this requirement of your Tampa Family Law case, if the case involves minor a child.
As for the specifics of the class, it would be at least a four (4) hour class. The class has to be approved by the Florida Department of Children and Families or more commonly known as DCF. These classes take a wide variety of approaches, including online elements and/or in class elements. Regardless, we've told many folks that while we understand they may not want to take a class, they may end up enjoying the class as they learn new parenting skills and it can assist in their ability to co-parent, which the court will inquire about. It is worth noting though, that a court can hold it against a party if they do not attend a parenting class at a final hearing. The court can use this as a justification to deny time-sharing or even temporary time-sharing during the pendency of a family law matter.
Many of our clients though have asked about whether statements or information learned by the people that put these classes on can be used against them in the pendency of their Tampa family law matter. In short, no. The folks that put these classes on cannot come in and testify that a party said something or wasn't able to do something at a parenting class and attempt to use that against them.  Florida Statute Section 61.21(8) specifically addresses this issue. Obviously, the Florida legislature wanted folks to take these classes seriously and not constantly have their guard up to be concerned that these individuals could come and testify against them later.
If you have any questions concerning your Tampa Family law matter, contact the Tampa Family Law Attorneys of Hackworth Law for free case consultation. We've handled hundreds of family law cases throughout the entire Tampa Bay area and look forward to working with you in protecting you and your children's rights. If you would like to contact one of our Tampa family law attorneys immediately, please use the "Contact Us Now" at the upper right hand corner of our website. We appreciate you taking the time to check out our Tampa Family Law Attorney blog and look forward to working with you in the future.