Tampa personal injury attorneys are often asked about what specifically negligence means.  Negligence is one of those phrases thrown around the media and television, but is rarely actually defined.  As anyone that has any experience with personal injury cases knows, these cases begin with an act that is deemed negligent. In short, negligence is someone failing to act with reasonable care. In a personal injury setting, it's easiest to think of it in a fact-specific scenario. In a car accident, someone acting negligently may be failing to be alert while they're driving and rear-ending another car. The act of negligence involved could be resulting from texting while driving, drunk driving,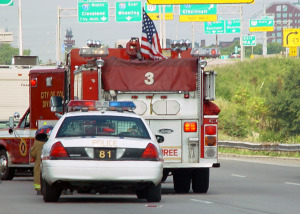 speeding while driving, hydroplaning, failing to maintain a proper distance between vehicles, etc. In a slip and fall case, the negligence could be derived by someone failing to provide proper flooring for the circumstances that the room is used, like failing to use any tread on an area that's known to be wet near a car wash, failing to ensure your employees are properly mopping and drying floors, etc.  Negligence has to be evaluated on a case-by-case basis.
In order for a Tampa personal injury case to have any success, it's necessary for the plaintiff to show there was some degree of negligence in the other party's act. Further, it's also required for there to be some sort of injury/damages. It is also required that the plaintiff prove the connection between the negligence and the injury.  In the overwhelming majority of cases, the injuries and damages are not the issue, but the negligence is.
If you have a question concerning a Tampa personal injury matter, contact the Tampa personal injury attorneys of Blumenhower Hackworth for a free case consultation. In personal injury cases, we don't get paid unless we win. We'll sit down with you and determine an effective way to ensure your rights are protected and get you the damages and care you need as quickly as possible. If you'd like to contact one of our Tampa personal injury attorneys immediately, please use the "Contact Us Now" tab in the upper-hand corner of our website. We appreciate your time and attention and look forward to working with you in the future.